Gift Voucher - La Rochelle - 50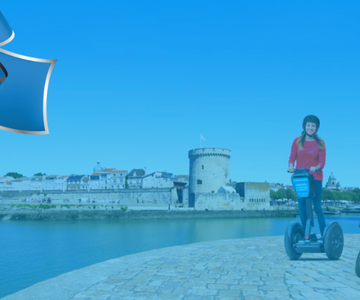 Offer your loved ones an unusual activity! The gift voucher can be used for all Mobilboard La Rochelle activities.
Gift card valid for
12 months
On the formulas
DECOUVERY SEGWAY - 30MIN, Escapade Île de Ré - 1/2 Day, Escapade Île de Ré - Day, Escape Game - 2H, Gyroroue initiation, LA ROCHELLE BELLE & REBELLE - 45MIN, LA ROCHELLE BORD DE MER - 1H, LA ROCHELLE GRAND FORMAT - 2H30, LA ROCHELLE GRAND LITTORAL - 2H, LA ROCHELLE PATRIMOINE - 1H30, Scooter Rental - 1/2 Day, Scooter Rental - 2 Days, Scooter Rental - 1 Day, Scooter Rental - 1H, Scooter Rental - 2H, PHARE DU BOUT DU MONDE - 1H, Quiz La Rochelle - 1H
How does it work ?
Choose a card, pay and send your gift card to whoever you want. It's that easy!
You will receive with your purchase confirmation a PDF attachment containing the gift card and information about the establishment. Download this PDF and send it by email to the person of your choice.
Buy a gift card online
Request for information
You wish to contact the agency, obtain information or a price list?
Our team is at your disposal.