Ninebot ES1, ES2, ES4, E22 & E45D external battery - Nice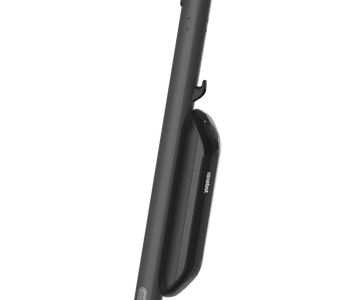 Still the same design and even more autonomy and power!
You love your Ninebot scooter, it takes you everywhere and you want to gain even more autonomy? Ninebot by Segway has designed the external battery to transform your ES1 / ES2 into an ES4 and your E22 into an E45.
Can also be used as a replacement for your ES4 and E45
Compatible with ES1, ES2, ES2L, ES4, E22E, E22D, E45E, E45D.
Increases gradeability by an additional 5% for E22E, E22D, ES1, ES2, ES2L.
Increases the range to approximately 45 km for the KickScooter ES1, ES2, ES2L, E22E, E22D.
Maximum speed of approximately 25 km/h for KickScooter ES1, E22E.
Maximum speed of about 30 km/h for KickScooter ES2.
Intuitive charging for easy operation.
Easy, quick and effortless installation in just a few minutes.
*** Not compatible with the E25E and E25D.
THE ADDITIONAL EXTERNAL BATTERY NINEBOT BY SEGWAY ALLOWS YOU TO INCREASE THE AUTONOMY OF YOUR KICKSCOOTER NINEBOT AND TO GAIN IN POWER.

229€
Request for information
You wish to contact the agency, obtain information or a price list?
Our team is at your disposal.