New gourmet tour in the heart of Vienna!
Published on 20/04/2018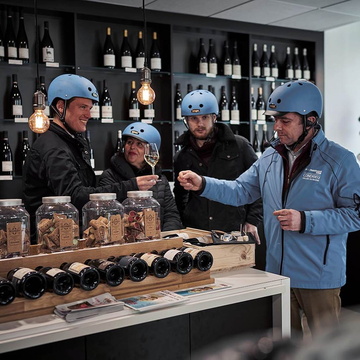 It is with pleasure that we propose you this new tour combining the discovery of the cultural heritage with that of the local products.

Between anecdotes and breathtaking panorama, walk through the historical center of the beautiful city of Vienna accompanied by your Gyropod Segway. Let us guide you to the best craftsmen of the city in order to discover, not without greed, the local flavors. Wines, chocolates, cheeses... The finest palates will be enchanted.

"Tastings at the city's renowned wine shops, cheese shops and chocolate shops are precious moments shared with the artisans of taste. The welcome is exceptional, thanks to the bonds of mutual esteem that they have built with our guides. Arts and Gastronomy Rhône-Alpes.

Gourmet friends, this circuit paved with discoveries and encounters has been thought for you. We wish you a nice walk, and above all, enjoy yourself!

* Tour "VIENNE L'EPICURIENNE" (N°17) - Tasting included - Limited number of places.

More information here.