Who are we?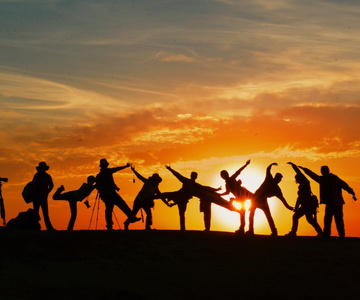 "We are more aware of the importance of preserving our environment. We value human contact and sharing. We want to see more in a minimum of time. We like to be amazed in complete safety. We want to live authentic experiences that we will remember for a long time with our loved ones. Our aspirations have changed, let's reinvent our leisure time!"
About MOBILBOARD
MOBILBOARD federates independent agencies, experts in the provision of services in the fields of tourism, leisure, entertainment and street marketing.
Since 2009, the network has been offering the rental of soft mobility vehicles such as Segway gyropods, electric scooters, electric bikes and electric scooters.
The meeting of technology and know-how is at the heart of our operation which focuses on the satisfaction and safety of our customers.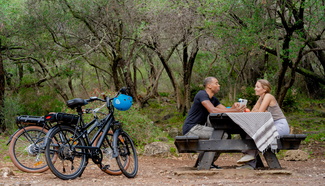 The guarantee of a successful service
Every year, MOBILBOARD agencies accompany more than 100,000 participants on new generation leisure tours or corporate events. Our activities are referenced by the best actors in tourism and incentives looking for original, versatile and accessible activities for all.
Whether in the city center, in nature, by the sea, in the snow or on the asphalt, MOBILBOARD offers more than 500 different circuits, at the controls of professional gyropods and with approved instructors to ensure your safety.
MOBILBOARD is also acclaimed by the largest advertisers for its ability to organize street-marketing operations. Each year, our network carries out hundreds of days of event communication operations, as well as for SMEs as for CAC 40 companies.
Our geographical and operational coverage is unique because it allows a homogeneous and simultaneous action on all the selected sites.
An eco-responsible network
Conscious of current environmental problems, each agency is committed to an ecological approach. By using the agencies closest to the locations where the activities take place, we ensure that the carbon impact of travel is minimized.
The Personal Mobility Vehicles, key elements of our activities, embody a new mode of transportation that is electric, silent and modern: ecological! They allow you to travel without any nuisance, offering a real "clean" alternative to other means of transport for tourists and leisure activities.
For incentive activities requiring the provision of additional means of transportation, we favor electric bikes, cars and scooters. In the framework of advertising activities, the collection of any flyers that may have fallen on the ground is systematically carried out.
Each Segway® ride is an opportunity for our animators to raise awareness of sustainable development and the need to change our daily habits. All these initiatives are part of an eco-citizen approach that we want to promote.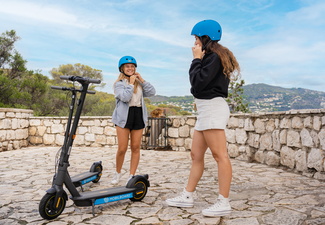 Pioneers and committed
The MOBILBOARD network is a forerunner in its field. The team at the helm campaigned for Personal Displacement Vehicles (PDM) at a time when nobody believed in them. In particular, it participated in the creation of the word "gyropod" and its entry into the dictionary in 2012, created the first specialized training courses and established rules of use which did not exist before.
MOBILBOARD is also committed to the creation of rules, laws, standards and processes to help professionalize the sector. This commitment includes MOBILBOARD's membership of the Fédération des Professionnels de la Micro-Mobilité and daily militant actions.
The member agencies create numerous jobs each year and propose more and more new ecological means of transport. Also, the multiple requests in Europe lead the MOBILBOARD platform to open to new countries.
Our philosophy? Life is short, let's create your most beautiful memories!
Thinking about future memories can be surprising but it is also the best way to privilege the present moment.
At MOBILBOARD, we strongly believe that a part of happiness is hidden behind our capacity to live new experiences, to gather sensations and to share privileged moments with our loved ones.
What if we could help you build happy memories that you can draw on later? A bit like a photo album to leaf through, in which the good moments remain engraved forever. To take part in a MOBILBOARD tour or animation is to enjoy life to the full!