Looking for a seminar idea, fun activity for your program Seminars are a great way to develop professional and personal skills, build business relationships, stay current with the latest industry trends and developments and stimulate business growth. Participants can improve their communication skills, discover new passions and interests, meet new people and gain new knowledge. Seminars offer a unique opportunity for individuals and companies to develop and realize their full potential.
During a seminar, it is important not to focus only on the training sessions and hands-on workshops. It is also important to take time to relax and enjoy yourself. This is where fun activities come in.
1. Sustainable mobility workshop
With the need to reduce our ecological impact and to change our lifestyles, especially for travel, soft mobility is experiencing an unprecedented boom!
These changes are accompanied by a need for awareness, education, prevention, discovery and promotion of these new ecological vehicles.

Electric bikes, scooters, Segway gyro-pods: a discovery animation that appeals to the greatest number!
Our team of experienced instructors introduces each participant to the principles of soft mobility through the testing of several new generation means of transportation.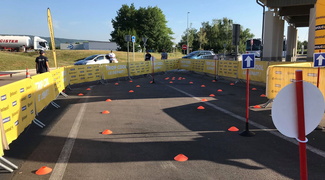 The workshopcan be organized at the location of your choice and according to the duration of the animation. It is accessible to a very large audience, for all types of knowledge and practice levels.
A technical course adapted to your needs: turns, chicane, U-turn, in complete safety ! For your event, participants benefit from approved and insured equipment, in full compliance with the legislation.

As a leader in sustainable mobility for over 10 years, Mobilboard is the specialist to organize your event. Our teams sensitize each year thousands of participants.
2. Tourist tour
Discover remarkable sites in record time! In each city, Mobilboard offers you a "City Tour" to discover the cultural heritage seen from a different angle. In the heart of historical centers, where other means of transportation are forbidden, you glide and this sensation multiplies the pleasure of discovery... Optimize your time by moving quickly from one point to another and do not forget your camera.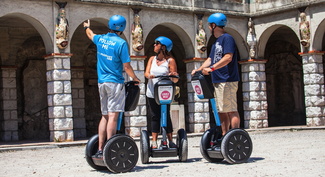 Share moments rich in emotions! Your guide is there to reveal the hidden treasures of the most beautiful cities on themes as varied as art, traditions, gastronomy, ecology... A Mobilboard tour allows, beyond the discovery of a place, to meet to live an original outing which will give the smile to the whole group. It is an excellent idea for a group seminar.
3. Team Slalom
Take part in a team challenge activity! Bumps, turns, straight lines, chicanes: Mobilboard has designed everything to test the adaptation and team spirit of the participants. This very ludic formula can be integrated into other workshops of animations or incentive and is declined under numerous formats to adapt to the duration and the spirit of your event.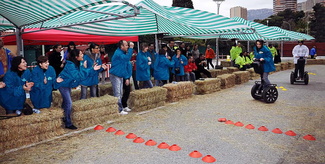 A team challenge is an event that aims to put the skills and abilities of a team to the test. Team challenges are a great way to build team cohesion, stimulate motivation and develop participants' skills. A fun activity that can be used for a team challenge is the electric two-wheeler parallel slalom. This activity consists of driving a two-wheeled electric vehicle through a slalom course. A great atmosphere for your event!
4. Discovery seminar with wine tourism
Wine tourism can be a great seminar idea because it offers a unique and fun way to discover new wines, cultures and regions. It can strengthen your team's cohesion by encouraging participation and allowing members to relax and enjoy themselves together. In addition, wine tourism can provide an opportunity to develop skills in wine tasting, learning about the history and production of wine, and strengthening relationships with potential customers. Finally, it can be an opportunity to disconnect from the work routine and recharge your batteries by enjoying the beauty of nature and local culture.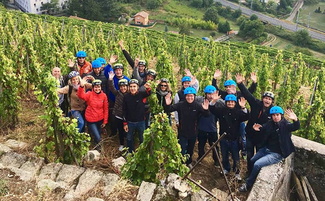 A vineyard tour offers a unique and rewarding opportunity to learn about the culture and traditions associated with wine production. Visitors can learn about the different methods of vine cultivation and wine production, as well as the history and tradition of the wine region.
In addition, vineyard tours allow visitors to taste the wines produced there and learn to appreciate them, without being obliged to drink if they wish. This can be a unique opportunity to discover new aromas and flavors, as well as learn about the differences between wines produced in different regions.
Finally, vineyard tours can provide a peaceful and relaxing environment to disconnect from everyday life and recharge. Visitors can appreciate the beauty of nature while admiring the vineyards and enjoying the rural landscape. Additional activities such as outdoor dining, outdoor activities and cooking demonstrations can also build cohesion and strengthen relationships among team members.
5. Seminar Idea: Nature Getaway
Enjoy nature in a different way, observe the fauna and flora and breathe the fresh air! All of this without any noise pollution and in total respect of the environment: this is the program of a ride on two electric wheels! Initiation, relaxing ride or commented tour, leave with your group after about ten minutes of initiation.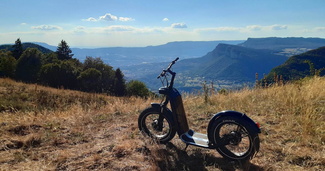 There are several reasons why a ride in nature can be an excellent idea for a seminar. First of all, it allows you to get away from the usual work environment and recharge your batteries in a calmer and more pleasant setting. This can help improve the participants' concentration and creativity, which can be beneficial for the discussions and debates planned during the seminar.
In addition, a nature walk can strengthen cohesion and communication within a team. Walking together, exploring new places and sharing experiences can help build stronger relationships and trust among team members.
Finally, a nature walk can be an enjoyable and healthy activity. It can help participants disconnect from their work and focus on their well-being, which can benefit their productivity and morale in the long run.
6. Special Activities for Works Councils
An original leisure activity accessible to the greatest number... at a reduced price! Discovery baptisms, technical courses, adventure hikes, urban tours... all our offers benefit from formulas adapted to the C.E. You can benefit from discounts on our individual offers or from negotiated rates on our group offers in half-day or privatized day. Our teams make participants live unforgettable moments.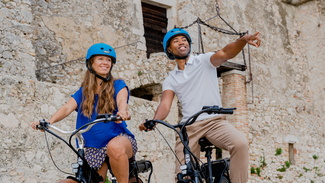 100% mobile and customizable! We organize your activity in Segway gyropods, scooters or electric bikes from a branch or at the location of your choice. You choose the number of participants, the theme, the day and the duration of your event.