Soft mobility workshop - Nice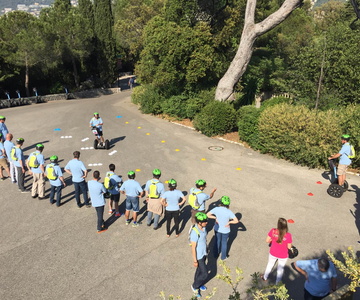 Transportation, safety and ecology are topics that we address through our training workshops.
With the need to reduce our ecological impact and change our lifestyles, especially when it comes to getting around, soft mobility is experiencing an unprecedented boom!
With these changes comes a need for awareness-raising, education, prevention, discovery and promotion of these new environmentally-friendly machines.
Electric bikes, scooters, Segway gyropods: discovery activities that appeal to the widest possible audience!
Our team of experienced instructors introduces each participant to the principles of soft mobility by testing several new-generation means of transport.
Modular! The workshop can be organized at the location of your choice, according to the duration of the event. It is accessible to a very wide audience, with all levels of knowledge and experience.
An adapted technical course: bends, chicane, U-turns, in complete safety!
For your event, participants benefit from approved and insured equipment, in full compliance with legislation.
As a leader in soft mobility for over 10 years, Mobilboard is the specialist to organize your event.
Our teams educate thousands of participants every year. Now it's your turn?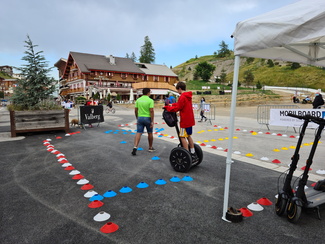 Request for information
You wish to contact the agency, obtain information or a price list?
Our team is at your disposal.