Rent a Segway gyropod - Nice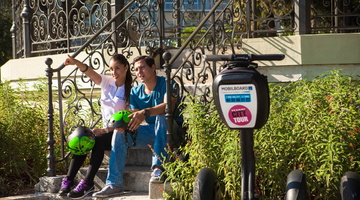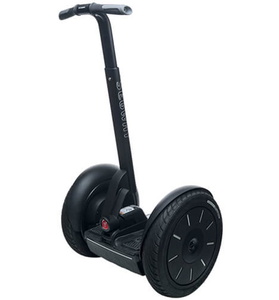 Voir les 2 photos
Rent your Segway gyropod by the day, without an attendant.
Book online
Book with no fees, no waiting at the best price!
lock
This rental is valid for one day from 9:30 am to 6 pm.

ATTENTION! To rent a Segway without accompaniment, you must first confirm the following points for each participant:

- You are a Segway owner or you have already rented a Segway for more than 10 hours

- You are familiar with driving this type of personal transporter. You know how to turn it on and use all the functions of the infokey

- You are able to demonstrate your perfect mastery of the device by participating in a series of exercises before your departure (make a powerful braking, drive in reverse, drive on an inclined plane, go up and down a slope, go up and down a sidewalk)

- Each person has a credit card (VISA only) authorizing a guarantee of 3.000,00 €.

- You are informed that this equipment is not insured against theft and for bodily injury that you could be a victim in the course of its use, which you accept.

- You are informed that you are also fully responsible for your conduct and for any damage you may cause to others in the course of its use, which you accept.

- You are over 18 years old and have a car or motorcycle license.

In the event that you cannot answer YES to all of the above questions, coaching is mandatory.
In case of false declaration:
- In case you are not able to validate the exercises attesting your ability to drive a Segway
- In the case where the guarantee by credit card (VISA only) is not possible
you are informed that it will not be possible to use our devices without accompaniment and that you will be automatically directed towards a tour with supervision
NB: To rent your Segway gyropod and be autonomous, you can first take the "Segway Advanced User" training.
Please contact us: nice-promenade@mobilboard.com
Read more
| | |
| --- | --- |
| Duration | 1 day |
| Rate / person | From 65 € |
| Difficulty | Easy |
| Minimum age | 18 years old |
Notice
Availability
Meeting place
2 rue Halévy 06300 Nice