Electric scooter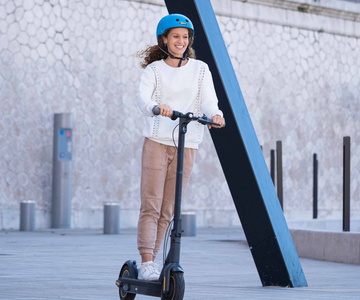 Renting an electric scooter is now a reflex when you arrive at your destination! Discover these very easy to use, silent and practical machines in one of the many Mobilboard agencies offering urban or all-terrain scooter rentals.
Take advantage of sightseeing tours to the most beautiful sites, opt for a free rental to ride at your own pace or discover the best scooter models for your daily life. A real way of life!
Guided Sightseeing Tours
Contemplate the local treasures and enjoy the driving tips of your guide. An electric scooter ride is done in groups of varying sizes to share warm and relaxed moments.
Explore magical places, take photo breaks and visit a maximum of places in a minimum of time. You are well accompanied!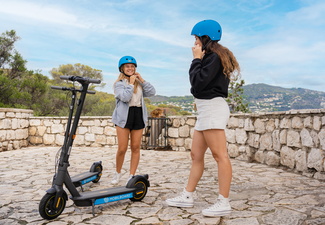 Half-day or full-day electric scooter rentals
Choose your scooter for free rental for a few hours, half a day or a full day ride. Mobilboard agencies guarantee a perfect condition and a maximum charge to fully enjoy your service.
The operation is intuitive. You can decide to use your scooter in a physical way or to use totally the assistance, without any effort. Enjoy a smooth ride with maximum respect for your environment.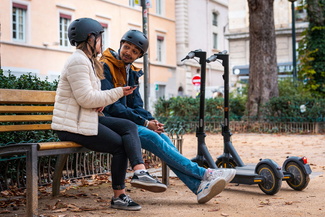 Activity in group
Your Mobilboard agency designs and realizes tailor-made services to welcome groups of companies as well as groups of individuals. Choose an activity entirely dedicated to the electric scooter or in addition to a Segway gyropod formula for example.
The animations are accessible to the greatest number of people, whatever the age, the sex or the level of physical activity of the participants. Discover our rides or challenges for unforgettable moments!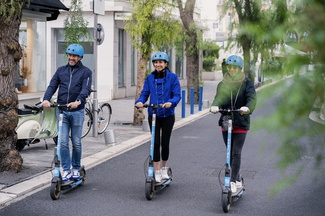 Sale of latest generation electric scooters
After renting an electric scooter, you want to buy a model for your personal use. In the equipped agencies, you can test the scooters in order to better appreciate their functioning and ask all your questions to the team on the spot. Our experts ride the scooters on a daily basis and know the advantages and disadvantages of each model.
We would be very happy to help you choose an occasional means of transportation, or even to completely change your way of getting around on a daily basis!