Mobilboard Carnac - Sale electric scooter Joyor X1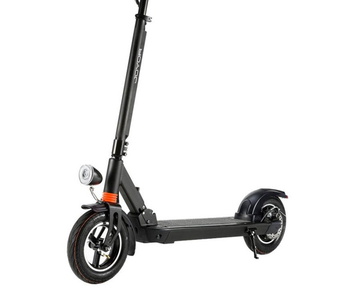 A compact and very comfortable scooter!
The X1 from Joyor is equipped with 10 inch inflatable wheels that take you to another level in terms of comfort while remaining compact and light with a weight of 13 kg, the weight of a city car!
This X1 is equipped with a 400w Brushless motor and a rear disc brake.
You add a real bike type brake handle on the handlebars and a finger accelerator and this scooter with its wide and stable platform offers much more than a city car for the same price and weight!
Fully equipped with front light, brake light and side stand, the X1 is fully foldable!
A scooter that hits the bull's eye!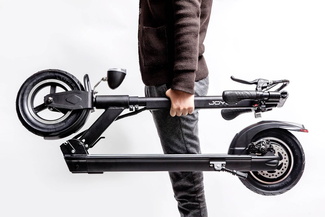 Specifications
Motor : 400 W
Speed on public space : 25 km/h
Speed on private space : 35 km/h
Average range : 30-35 km
Battery : Lithium Ion 10Ah - 36V
Weight : 13 kg
Battery charge : 6 to 8 hours
Maximum load 120kg
10" wheels
Front and rear inflatable tires
Rear disc brake
LED front light
LED brake light
Parking stand
Foldable
Color : White or Black
Warranty: 2 years - Battery 6 months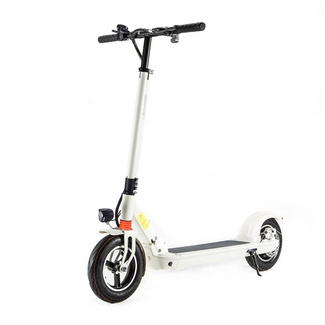 Request for information
You wish to contact the agency, obtain information or a price list?
Our team is at your disposal.