Mobilboard Carnac - Sale of electric scooter Joyor F3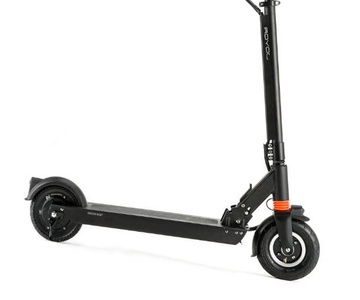 This Joyor F3 urban scooter is a well-balanced choice to make your daily life easier.
Use within the reach of all and fits in a car trunk, even a small one!
Its comfort is clearly superior to solid wheel scooters thanks to its 8-inch inflatable front tire and its shock absorber.
Well finished, the Joyor F3 scooter offers a drum brake, much more efficient than an electric brake, and a bicycle-style brake handle, an LED front light and a brake light as well as a side stand.
Its autonomy is 35/40 km for a speed of up to 25 km/h thanks to its Brushless motor of 350w, which is already quite sufficient!
It is also equipped with a folding system easy to handle.
This scooter with its neat finish will give you full satisfaction.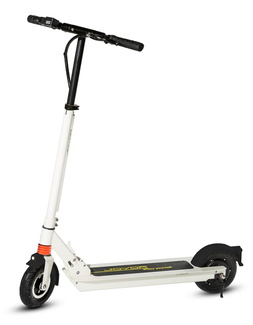 Main characteristics :
Motor : 350 W
Speed on public space : 25 km/h
Speed on private space : 35 km/h
Average range : 35 to 40 km
Battery Lithium Ion 13Ah - 36V
Weight : 13 kg
Maximum load : 120 kg
Charging time : 5 to 6 hours
Wheels : 8 inches
Inflatable front tire
LED front light
Brake light
Drum brake on rear wheel
Bike type brake handle
Shock absorber on front wheel
Fully foldable including handles
Side stand
Color: Black
Warranty: 2 years - Battery 6 months
Request for information
You wish to contact the agency, obtain information or a price list?
Our team is at your disposal.