Electric bike
Find the electric bike rental in the Mobilboard agencies equipped! We are passionate about soft mobility and all innovative means of transportation. What could be more normal than to make you discover the pleasure and the fun of moving by electric bike.

2 parallel wheels or 2 wheels in line? You can vary the pleasures while benefiting from the same quality of service of the Mobilboard teams. Take advantage of guided tours to visit a city, opt for free rental to stroll at your own pace, or discover the best offers to buy bikes for your daily life. We bet you'll love it!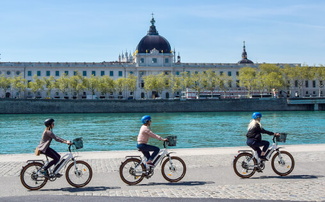 Sightseeing by bike
Visit the secret places known only to the locals. Our guides will share their passion for their region with you on a safe and guided tour. Enjoy exceptional landscapes, easily accessible thanks to the assistance of electric bikes and their autonomy.
Our professional equipment allows you to access remote points of interest by choosing the physical effort you wish to make, or not to make!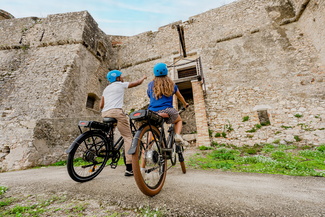 Rent an electric bike
Opt for the rental without a guide to discover the region in complete freedom. You can choose to pedal normally and use your muscular strength to ride, or to use the assistance of the bike without any effort!
Distances and differences in altitude are of no importance on your route. You can easily reach the places you have identified in the area. Ask your Mobilboard agency for advice.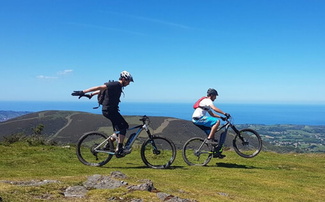 Organization of animations or seminars
Discover the activities of groups only with electric bikes or in complement of an activity with Segway gyropod. Your Mobilboard agency conceives and realizes customized services to welcome groups of companies as well as groups of individuals.

Each activity is designed to accommodate all people, regardless of their level of fitness. Accompanied by our teams, live a real moment of sharing and conviviality!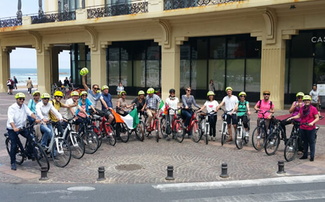 Sale of electric bikes
After renting an electric bike, it is common to ask the question of buying one for personal use. As experts who use many models on a daily basis, our agency teams will be able to guide you in making the right choice after a life-size test.
In order to advise you in a personalized way, do not hesitate to ask all the questions related to the way you wish to use your bike. If you adopt the electric bike in your daily life, for fun or for work, you will not be able to do without it!