Freestyle Forest Course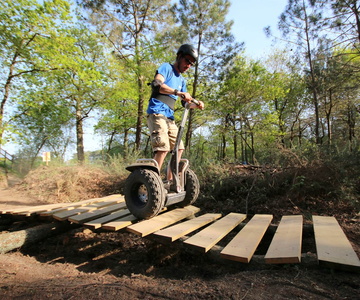 This Gyroparc course will delight Segway cross lovers with bumps, crossings and slalom!
Segways are self-stabilized vehicles accessible from 12 years old. You all know the practice of Segway in town but have you ever tested the sport version? Here, at the Gyroparc of Carnac, it is our specialty.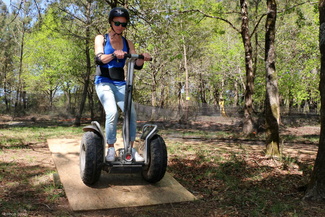 Our Segways evolve in a 4000m² space in the forest on our new Freestyle course. We wanted to offer an original activity but above all accessible to all. To do this we have 3different courses representing 3 levels of difficulty.

Before starting on the forest course, each participant will be equipped and will benefit froman initiation session to ensure the good handling of the vehicle. The first laps on the freestyle circuit will finally be able to start.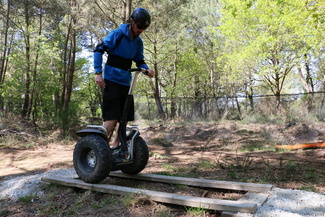 At first, you will be on the green track, first level of difficulty,
then the blue track which contains passages with bumps, slaloms and balancing .

Finally, when your mastery of the Segway is perfect, the black track is accessible to you.
This circuit extends over 2000m² of forest with numerous and varied workshops (rocking bridges, slaloms, jumps, etc...).
Don't worry, on each course it is possible to avoid the obstacle.
Discover the activity invideo by clicking here !
"Great welcome, good explanations and afterwards only pleasure and sensations in family.
Satisfaction to have crossed the obstacles and taken speed."
Pélagie - TripAdvisor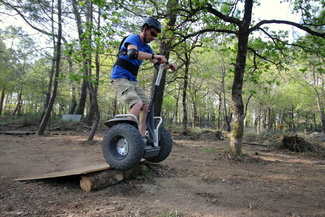 Request for information
You wish to contact the agency, obtain information or a price list?
Our team is at your disposal.