Prairie Course 2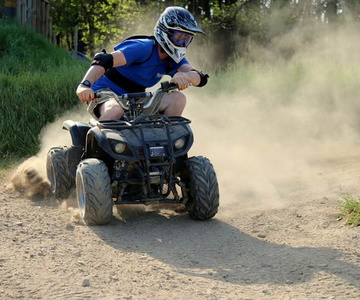 The Prairie 2 course is the second level of difficulty in the park.
It is a 300 meters long circuit with many bumps to overcome, tight turns and technical curves.
It is the ideal course for Pocket Quads, Motorbikes as well as children mastering the first track of the gyropark in Quad.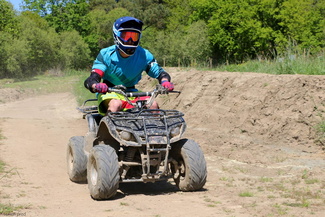 It is a more technical course that requires concentration, precision and attention.

Before going on the tracks, the young drivers are fully equipped. This is an essential step in order to enjoy the session in complete safety.

The children are supervised by a certified team that ensures the good conduct and safety of the participants during their ten-minute session.
Discover the activity in video by clicking here !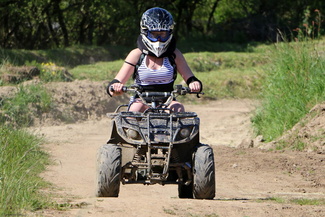 Request for information
You wish to contact the agency, obtain information or a price list?
Our team is at your disposal.