Mobilboard Nantes - Green Pursuit with Segway Gyropod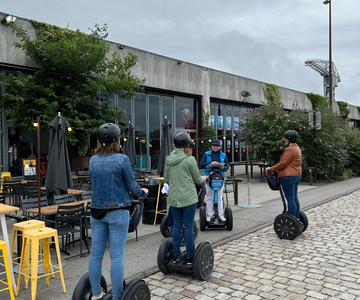 Are you a fan of Trivial Pursuit? Play it on our Segway gyropods!
Themes, questions and it's up to you to find the right answer!
An original activity available for everyone!
Impress your team and share moments of cohesion with your colleagues! We adapt the animation and the questions according to your requests and can also personalize the event!
You will be initiated to the practice of Segway in 2 minutes then, you will follow your guide who will make you visit the city of Nantes and will challenge you at the same time with general culture questions!
Ideal if you want to have fun with family or friends!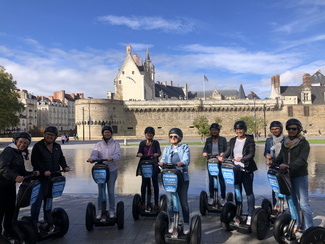 Conditions for the practice of the Segway gyropode :

Minimum weight 45 kg and maximum 118 kg, from 12 years old.
The Segway gyropod is not accessible to pregnant women.
The Segway gyropod is not recommended for people with an inner ear problem.

Price : On estimate
Contact us :
Mail : nantes@mobilboard.com
Tel : 02 40 75 69 47
Appointment in agency : 9 Rue des Vieilles Douves, 44000 Nantes
A walk animated in an original way!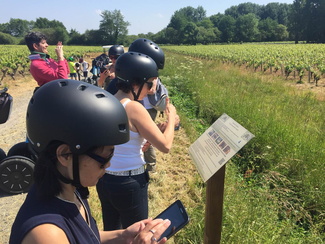 Request for information
You wish to contact the agency, obtain information or a price list?
Our team is at your disposal.