Our network of agencies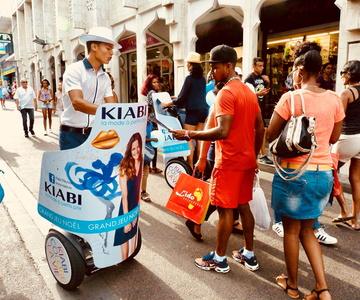 Event communication is a profession:
Technical management and field follow-up, training, insurance, recruitment and briefing of animators, mapping and reporting of operations...
We advise you to call on professionals to broadcast your advertising messages. By going to the contact of your target customers, the rigor and the experience are essential.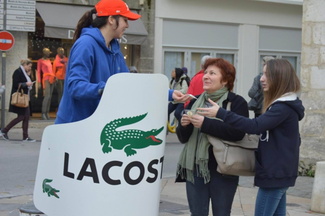 Proven methods for more than 10 years
Mobilboard gathers more than street marketing operators everywhere on the territory, with the experience of quality operations.
Our methods are rigorous to guarantee the success of your field marketing campaigns or event communication. We work all year long with the biggest as well as the smallest advertisers and of course with the best professionals of the sector.
To entrust an operation to Mobilboard agencies, it is the insurance of a meticulous realization on the ground and the obtaining of a maximum of impact.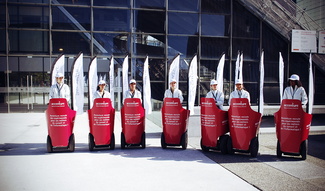 Our national strike force
- Dozens of logistic platforms in the heart of the city.
- Several hundred mobilizable scooters.
- A production unit dedicated to field marketing campaigns to produce advertising materials.
- An integrated graphic studio to quickly design your visuals.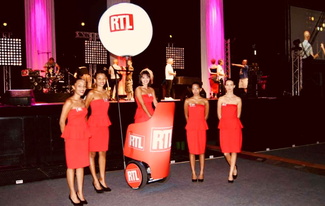 The proximity of our local advertising agencies
- A geographical expertise thanks to the knowledge of each city area.
- A fast and flexible execution to ensure the smooth running of your campaign.
- The close follow-up of our teams on the field: we send you the pictures during the operation.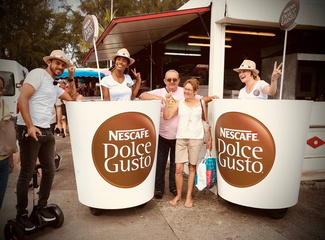 Customized services for your street marketing operation
- Strategic recommendations
- Recruitment and briefing of the animators
- Production of communication materials
- Mapping and reporting of field operations
- Relaying operations on social networks
- Guaranteed services 7 days a week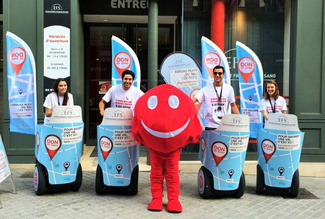 Our equipment for your advertising spaces
Segway® Gyropods: Our fleet of equipment is composed of the latest generation of Segway gyropods. These devices offer a great maneuverability, a great comfort of use and nearly 8 hours of autonomy.
Advertising fairings: the new model of fairing exclusive to the MOBILBOARD network offers a more slender line and a display surface of more than 2m2 for a better visual impact.
Branded outfits: MOBILBOARD produces the outfits of the animators on the basis of a range of comfortable, seasonal and fitted models. An exclusive textile range resulting from fair trade.
Advertising banners: MOBILBOARD proposes a system of exclusive banners offering a new space for communication visible from afar, in height and on the sides.
Wheels: The advertising marking of the wheels ensures additional visibility and the rotation attracts the attention of passers-by.
Optimization options: luminous balloons - bluetooth system - olfactory diffuser - multimedia