Mobilboard Reunion Island - Segway gyropode I2 for sale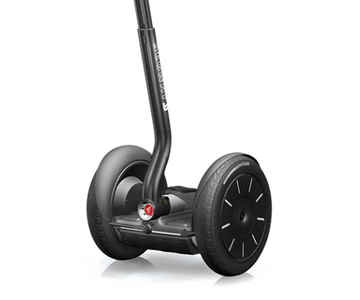 Agile and ultra-technological, discover an exceptional machine.
It is the absolute reference of gyropods on the market.
You've been there before, at least in your imagination. You glide through the air, fly over the crowd, everything is clear around you. And yet, you are among the others and you move around them, quite naturally. No limits, no barriers. You feel like you are going and seeing further and further. Speed up. Take your time. Go where you want. This is how you imagined transporting yourself into the future. But this is not a fantasy. This new mode of transportation exists now. It's called Segway!
If you're looking for the ultimate gyropod, the "i2" model is the best solution. With its technological redundancy, agility and maximum flexibility, it is the latest generation of high-end gyropods. It is not for nothing that the gyropod was invented by... Segway!
All these new modes of transport, intended for professionals and individuals, are manufactured by the world leader: Ninebot Segway Group. The agencies of the Mobilboard network accompany you in your choice according to your needs and your budget. A unique expertise and a local service to be sure to make the right purchase, to maintain and use your future means of electric transportation.
Segway I2 available new.

Test ride available by appointment!
The best personal transporter in the urban environment
Request for information
You wish to contact the agency, obtain information or a price list?
Our team is at your disposal.